Věk je jen číslo. Toto místo je plné inspirací, jak "zastavit čas"… Jak se cítit a vypadat stále mladě.

9 tipů, jak se bránit vypadávání a řídnutí vlasů
19. říjen 2015 MUDr. Gabriela Horová komentáře (1908) 2 minuty čtení
Poslední dobou přicházím více do kontaktu s ženami, které řeší řídnutí vlasů po 40. roce věku. Nejčastěji je příčinou postupný úbytek ženských hormonů. Mužské hormony, které ženské tělo také vytváří, tak získávají větší prostor k působení. Dala jsem proto dohromady několik tipů, které zpomalí progresi úbytku vlasů a my si tak uchováme co nejdéle hustotu a kvalitu vlasů.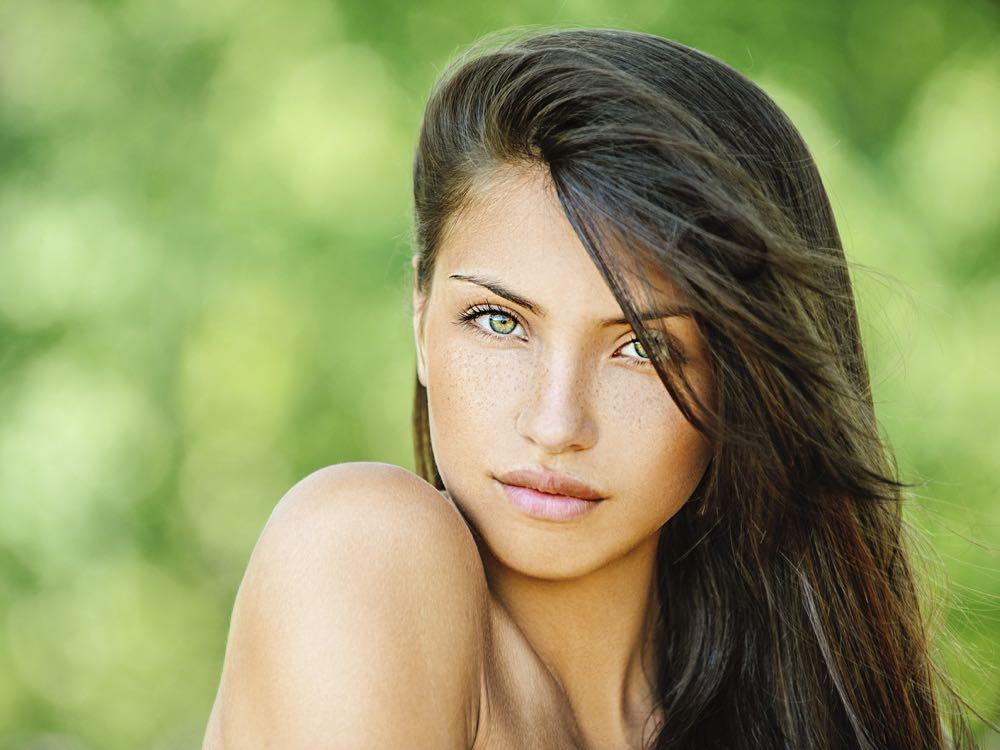 9 tipů, jak se bránit vypadávání a řídnutí vlasů
Chodíte-li ke kadeřníkovi pravidelně na barvu či střih, řekněte si vždy při mytí o masáž hlavy a užijte si to. Podpoříte prokrvení a okysličení vlasové pokožky. Navíc je to velmi příjemné a relaxační. V domácích podmínkách to vlastními silami nebude až tak odpočinkové, ale i vlastní masáž pokožky je účinná.
Stylingové prostředky pokud možno neaplikujte na pokožku, dráždí a vysušují. Vím, velmi těžké, když jsou často určeny ke kořínkům… Bohužel s úbytkem vlasů používáme stylingové prostředky často víc a víc - pomáhají nám úbytek lépe maskovat. I přesto - snažte se myslet na svoji pokožku.
Chraňte pokožku hlavy před přímým sluncem (UV paprsky), v létě používejte klobouky. Pokožce hlavy - tak jako jinde na těle - samozřejmě UVA a UVB záření škodí, ale její ochrana krémy je nemožná (zatímco na vlasy již prostředky s filtry existují). Proto v létě na sluníčku by klobouky a kšiltovky měly být součástí naší výbavy…
Kvalitní vlasová kosmetika a barvy na vlasy jsou samozřejmě základem. Bezamoniakové barvy jsou šetrnější nejen k vlasovému vláknu, ale zejména k pokožce hlavy.
Stres je hlavní nepřítel Vašich vlasů, myslete na to!
Ajurvédské byliny Zdraví pro ženu pomohou udržet Vaši hormonální rovnováhu. Přirozený úbytek estrogenů daný věkem můžeme do určité míry kompenzovat přísunem rostlinných estrogenů. Jejich přirozeným zdrojem je např. sója nebo užívejte ajurvédské byliny Zdraví pro ženu (k dispozici na internetu nebo u nás na klinice).
Vlasy myjte vlažnou vodou a fénujte (když už musíte) vlažným vzduchem.
Ujistěte se, že nemáte nedostatek živin: aminokyseliny zejména lysin a prolin, vitaminy C a skupiny B, zinek, měď. Pokud se stravujete pestře (jíte ovoce, zeleninu, oříšky), pak nedostatkem zřejmě netrpíte.
Když už vlasů viditelně ubývá, nechte si udělat diagnostiku (k vyloučení onemocnění) a začněte s mezoterapií - lépe dříve, než-li později. Zpočátku, když začnou ubývat vlasy, obvykle nedochází k úbytku folikulů (vlasových cibulek), ale pouze se zkracuje růstová fáze vlasu, a tak vlasů může více vypadnout než stačí dorůst. Jde přesně o fázi, která je nejlépe ovlivnitelná mezoterapií. Mezoterapie funguje díky dvěma mechanismům: 1. dodání veškerých výživných látek injekčně přímo do kůže k vlasovým foliklům (vitaminy, minerály, aminokyseliny, kyselina hyaluronová, koenzymy), 2. podpora prokrvení a novotvorby vlásečnic pro lepší okysličení a dodávku živin vlasové pokožce. Pro více informací o ošetření vlasovou mezoterapií neváhejte kontaktovat naši kliniku. Máme s ní velmi pozitivní zkušenosti.
Vlasy jsou korunou naší krásy a nejvíce to vnímají ženy, které s velkým úbytkem vlasů již bojují… Nepodceňujme proto prevenci a starejme se vlasy a vlasovou pokožku
jako o náš poklad:) Pro jakékoli dotazy jsem Vám k dispozici zde, nebo na gabriela.horova@medicalbeauty.cz.
Autor: MUDr. Gabriela Horová
---
Hodnocení
Hodnocení: 3.18 hvězdiček / Hodnoceno: 11x
---
Vložit komentář
Komentáře